We deconstructed the process and automated every step to make it
seamless

for you
Order management
Finalize your order with factories in days.
Automatic Pattern Alteration
Save day of manual work with our algorithm
Data Analytics
Know your customer through data integration
Catalogs & Inventory Management
Keep track of your inventory in real-time
3D for in-store and online
Spin your garments 360° on any screen
Digital Texture
Try out any fabric texture on your 3D garment digitally
■ Profile on Sleeve Marketplace
■ Digital Catalog
■ Order Configurator
■ Order Tracking
■ Order Delivery
■ CRM
■ Ticketing
■ Chat
■ Dashboard
■ Independent User Accounts
■ Personalized webapps with 3D viewer and configurator
On-demand is a connected mechanism.
We make it work through creating synergies between and for the brands, manufacturers, suppliers.
You are
a brand

: Embrace the on-demand production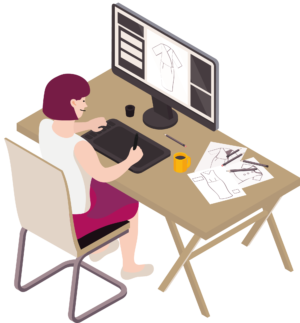 Leave the boring work to us and focus on designing. Give your customers a taste of your collection digitally and let them design the garment they want, in store or online. Never again worry about unsold stock.
Made-to-measure brands, keep the craftmanship while going digital. Ready-to-wear brands, enjoy all-things integrated for a smooth on-demand process.
You are
a manufacturer:

focus on your know-how, we'll take care of the order flow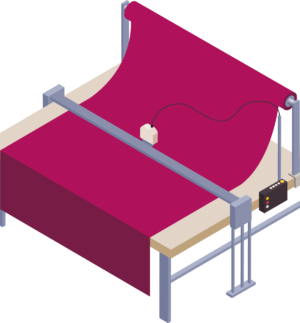 Current order processes are largely manual, order finalization can take days, and several alterations are required to make the final customer happy.
Sleeve compartmentalizes the order, prompts instant manufacturing, translates order data and history into a clean dashboard, and lets you find exciting new brands.
You are
a supplier

: join an ecosystem of major industry players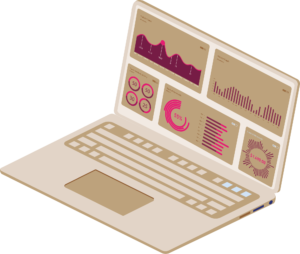 We want to help you be more discoverable by brands and factories so that your products become part of this design adventure.
To achieve this, we will integrate your catalogs into Sleeve platform, help manage inventories, logistics, and much more!