Our clients have different needs, discover how we can tailor a solution to suit yours
Young brand promotes a newfound appreciation for long-lasting beautiful garments appealing to today's customers through technology: "we modeled all of our patterns, including each of their variations, in 3D… We wanted to integrate this cutting-edge tool to allow you to visualize the colours of our many fabrics on the model of your choice."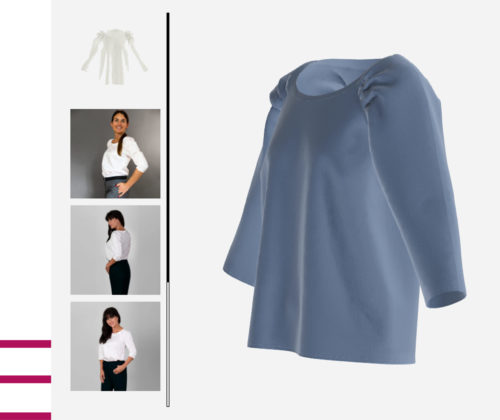 Prioritizing eco-responsible, local, and an uncompromised way to consume, the CEO constructed the brand identity around made-to-measure and innovation:
■ Digital Sampling: Sampling of every single item in the collection, its representation in the e-commerce channels is a tedious and costly exercise in its current form
■ E-commerce Integration: Integration of the digital assets is a data-heavy procedure, requiring optimization of the data size without compromising the quality
Brand's customers can configure3D garments directly from the website, receiving tailored-like quality in no time through a connected factory.
■ Digital Sampling: Sleeve recreated the collection in a digital form, maintaining all the original patterns and allowing a 360-degree view of the garment
■ E-commerce Integration: Sleeve ensured optimal data volume for the final 3D assets to be viewable on any gadget
Shirts-U specializes on manufacturing tailor-made suits and high-end ready-to-wear apparel, bringing to the world the rich inheritance and artisanal know-how of the Maison Korn, a leader in industrial made-to-measure apparel manufacturing.
Established in Paris, Shirts-U works with more than a hundred brands and the biggest European houses, spanning France, Belgium, Luxembourg, Denmark, UK, Latvia, and Estonia.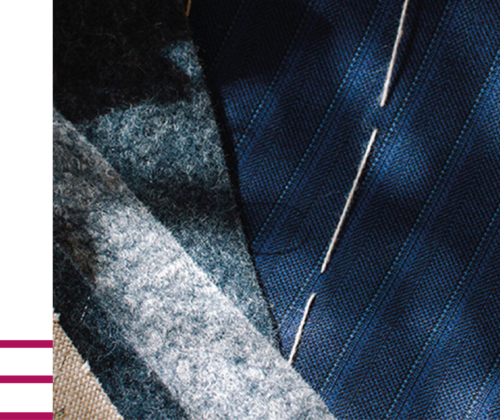 While delivering the highest levels of quality to the customers, Shirts-U desired to gain more control over order receiving and processing:
■ Customer and garment data: Client measurements are key for a perfect fit. Managing these through a paper form could result in a bottleneck for a growing business
■ Order placement: existing in-house built solution was not very expansion-friendly, as well as requiring ongoing maintenance
■ Multiple factories UXs usage: working with several factories required a need to adapt brand's order placement processes, resulting in steep learning curves
Fully deployed last year, Sleeve serves as a bridge between our workshop and the brand, tackling the mentioned objectives:
■ Manual Aspect: Sleeve platform allowed to automate manual steps and establish a standard ordering procedure
■ Order Management: Solution allowed to significantly simplify order management process as well as record and store standardized customer and order data in one place
■ Onboarding and Scaling: New brands now have to learn only one time, and only one interface, adding to increased speed and data standardization