Disruptive and intuitive, SLEEVE is an on-demand production management platform, as well as a product configuration software, a marketplace of products and manufacturing know-how and much more.
Integrate your products and those from your suppliers
Configure and personalize them
Visualize them in 3D
Generate your Purchase Order, Techpack and Pattern automatically
Follow manufacturing process and shipment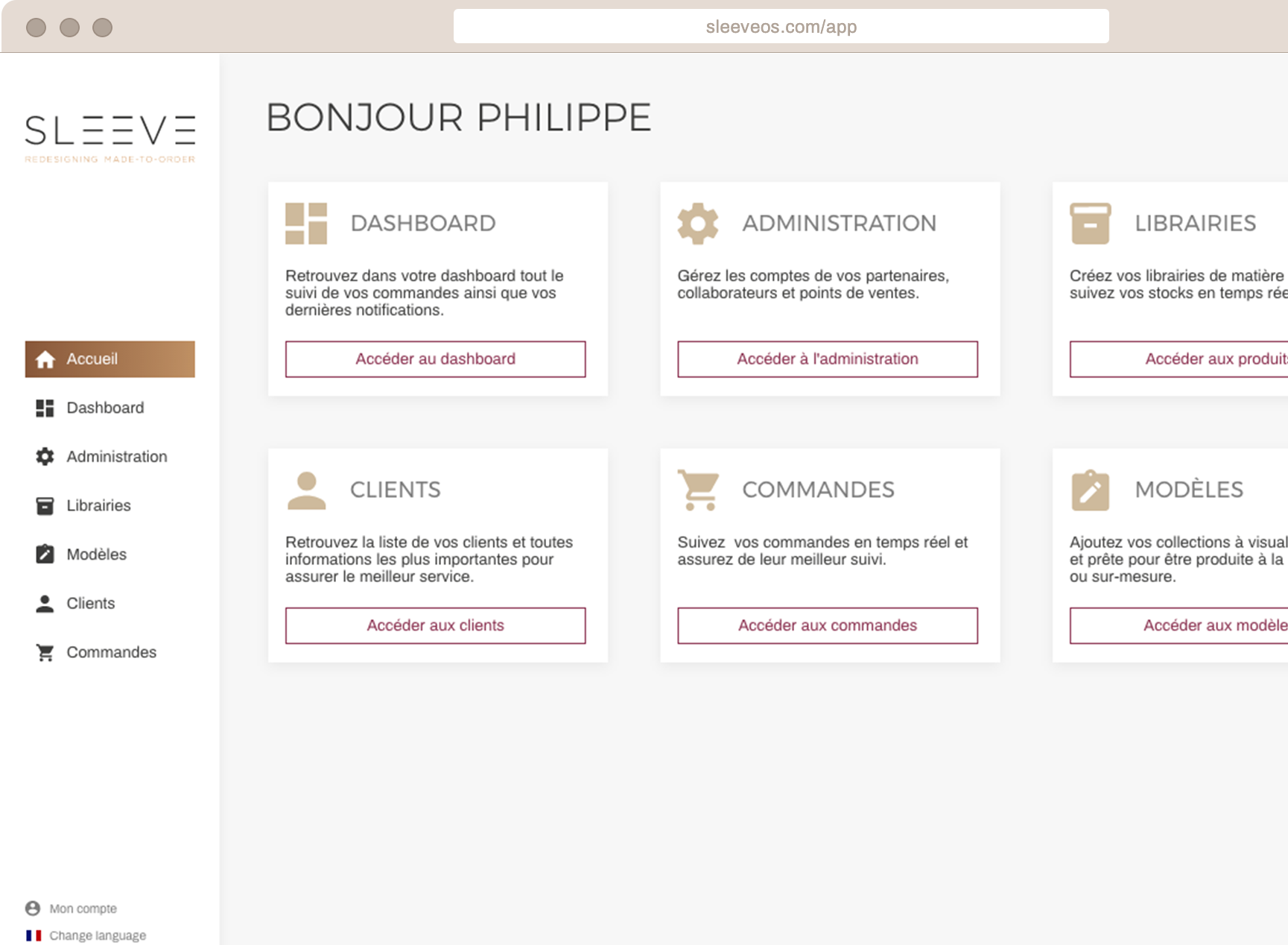 0 Minimum of Quantity to produce only what you sell
Near-shore or on-shore production with full traceability
Sustainable sourcing enabler : upcycling, eco-certification
100% agility and responsiveness
100% personalization and customization thanks to our expertise in pattern alterations
100% enhanced experience for the brand and its customers
A network of domestic and local workshops with proven know-how
Innovative tools to digitize, automate, increase ROI
Best Partners to cover all your needs for high-end production
By experimenting services and solutions available as made-to-measure clothing designers, the co-founders quickly and painfully determined the pains from processes that are still the norm of the industry today.
Having in common expertise in the creation of software solutions, they decided to merge their custom-made know-how with that held in technologies, to offer new tools based on the data, the digitization of processes, easiness and reliability.
The SLEEVE solution was born from the ambition of making on-demand production a new standard to tackle challenges and usage of today but moreover from tomorrow.